Volunteer
Volunter for the 3rd Anual VFC 2019 and join hundreds of individual who want to make difference in city - just like you!
Day of CREW positions available
Bear Garden Cashiers, Bartenders & Security

Do you have your pro-serve or have experience with ticket selling, and love to have a ton of fun? Join this Crew and keep attendees havin' the best time in our new and improved family friendly Beer Gardens!

Greeters & Donations

Are you a passionate and enthusiastic individual? The Greeter & Donations Crew could be the right place for you!

Set Up & Take Down

This is one of the most crucial roles of the event and we need all hands on deck! Side note: volunteering for the Set Up/ Take Down Crew enables you to enjoy the ENTIRE festival.

Festival Security & Environment

This is the largest Crew at VFC! Monitor the festival grounds, help maintain the safety and security of attendees, assist with compost and recycling, grab a friend or two and stroll around the grounds together for your whole volunteer shift!

And more!
New this year
VFC is a non-profit, grassfed organization and 100% cruelty free
Have questions?
Send us an email to volunteer@vegfestcalgary.com and a member of our team would be glad to answer them.
Sign-up for day of positions are now open!
From working the beer gardens, greeting festival attendees, to lending a helping hand to one of our amazing vendors, you'll hang with the best people around!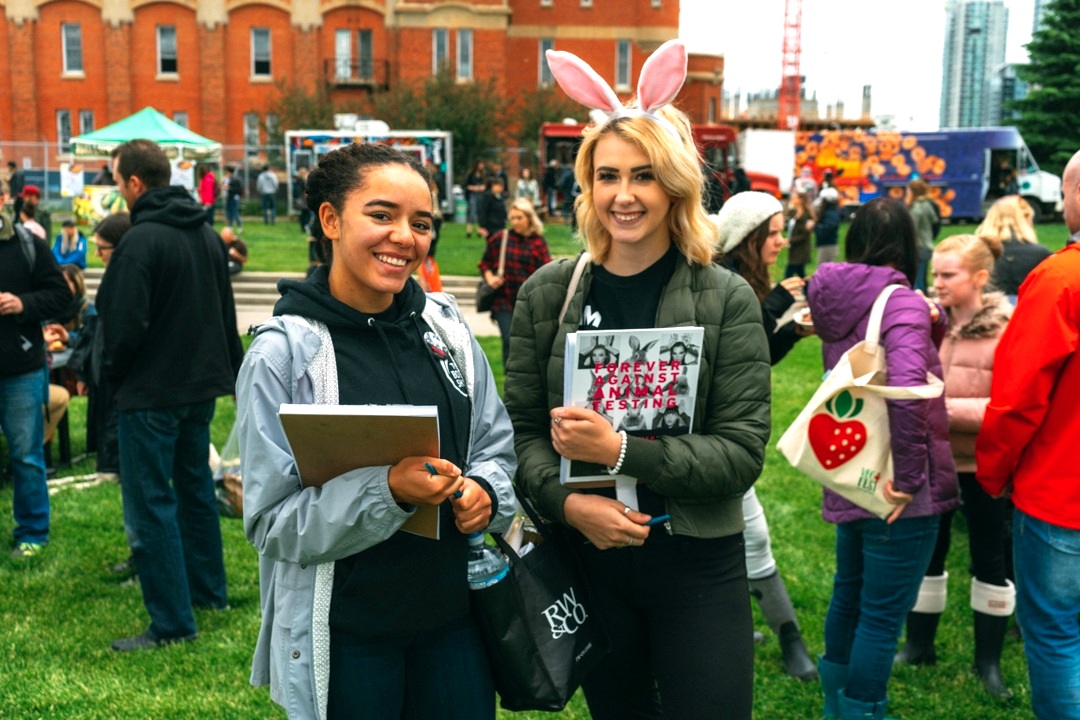 Volunteering with VFC can help you learn new skills, fulfill volunteer hours, and increase confidence as you gain new experiences!
Join hundreds of like-minded individuals that are dedicated to making big changes towards a vegan future.
Because giving back just feels so darn good. If not you, then who?
Regardless of your volunteer position, you're sure to crack a smile or two!