Volunteer
VegFest will be accepting applications for our upcoming Holiday Gala shortly. Please stay tuned.
From working the beer gardens, greeting festival attendees, to lending a helping hand to one of our amazing vendors, you'll hang with the best people around!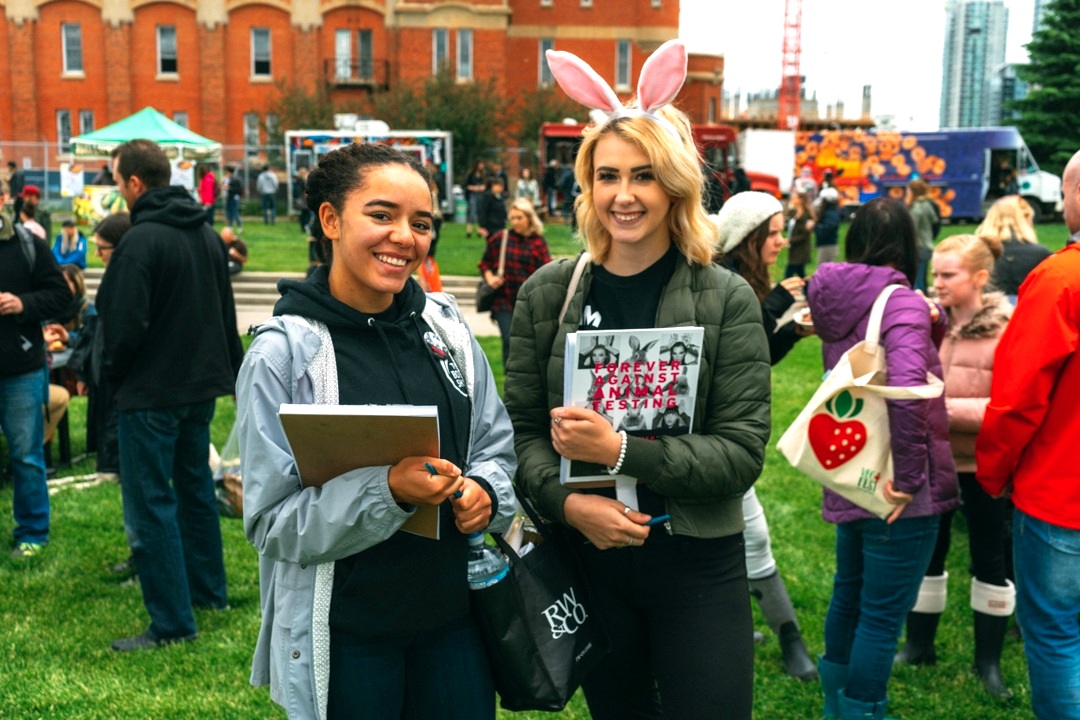 Volunteering with VFC can help you learn new skills, fulfill volunteer hours, and increase confidence as you gain new experiences!
Join hundreds of like-minded individuals that are dedicated to making big changes towards a vegan future.
Because giving back just feels so darn good. If not you, then who?
Regardless of your volunteer position, you're sure to crack a smile or two!